Vice President and General Counsel
DETROIT TRADING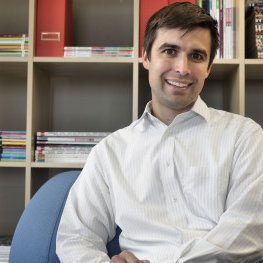 Matt Clayson is Vice President, General Counsel, Business Development and Governmental Affairs at Detroit Trading Company. Detroit Trading Company is amongst the world's foremost aggregators of "in-market" shopper intelligence providing data to original equipment manufacturers and dealers that are responsible for more than 30,000 individual vehicle sales or $1 billion in monthly car sales. Simultaneously, consumers can use Detroit Trading Company's 1800CARSHOW™ call center and website to comparison-shop over 300 different models of new cars.
He was formerly Executive Director of the Detroit Creative Corridor Center where he worked with numerous stakeholders, practitioners and community leaders to develop a series of strategies targeted towards growing Detroit's creative economy. Prior to that, he was an attorney with interactive marketing company ePrize, LLC (now HelloWorld).
Matt is an active member of the Detroit community. He is a drafter of the Detroit Declaration and he is a founding member of Michigan Children's Leadership Council. He serves on the boards for Creative Many Michigan and the Urban Manufacturing Alliance; is an advisor for South by Southwest (SXSW) Eco 2015; and is a member of the BMW Responsible Leaders Network. He has also served on numerous advisory boards and taskforces including for Southwest Detroit Business Association, Contemporary Art Institute of Detroit, the Detroit Renaissance "Road to Renaissance" creative economy work group, the 2009 Detroit Regional Chamber of Commerce Mackinac Advisory Committee, The Center for Michigan's "Michigan's Defining Moment" Campaign, Detroit Synergy and the Detroit Yacht Club.
Matt has been a featured speaker, panelist and educator on the topics of entrepreneurship and innovation in the creative industries for the U.S. Department of State, the Aspen Institute, University of Michigan Ross School of Business, Michigan State University Prima Civitas Foundation, The American Assembly, the German Marshall Fund, Techonomy, Meeting of the Minds, TechWeek and others.
Matt, a licensed attorney in the State of Michigan, earned his Juris Doctor from Wayne State University in Detroit. He earned dual Bachelor of Arts degrees in International Relations and Political Theory from Michigan State University and completed coursework focusing on the political and economic structures of the European Union and North Atlantic Treaty Organisation at the Université Libre de Bruxelles in Brussels, Belgium. He is a 2015 German Marshall Fund Marshall Memorial Fellow and a member of the Atlantic Council's Transatlantic Core Group.