Executive Director of Global Industrial Design
GM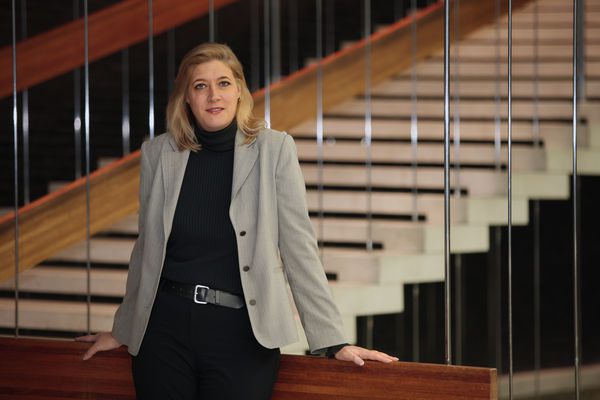 "My role at GM Design is diverse, but that's what I love about it. Since I started at GM, I've had the opportunity to explore a variety of different areas in design as well as build a business background in the industry. My assignments vary—one minute I'm interacting with car designers and the next I'm working on global design strategies for the auto shows. It's a unique career direction, but one I enjoy."
Teckla was born and raised in the suburbs of Detroit, Michigan. Two years after graduating from the Center for Creative Studies' Industrial Design program in 1981, Teckla joined the General Motors design team as a lettering specialist. She eventually moved on to GM Operations, which gave her a unique perspective on the inner workings of the business. Today, as the Executive Director of Global Industrial Design, Teckla focuses on building a global relationship with the GM teams around the world. She also oversees many different aspects of design beyond automotive that are the visual expressions of the GM brands and the company. She provides direction for staff working on everything from exhibit design, environmental design, corporate identity and product and merchandising design.
Ensuring that GM presents a consistent identity to the world often requires Rhoads to interact with leaders at the 9 other design centers. Her extensive international all her to collaborate on marketing and communications initiatives and participate in auto shows.
Teckla's husband, Mike, is also a designer, who has retired from GM. Outside of her career, Rhoads is active in the community. She is a member of the board of directors at Historic Trinity Lutheran Church in downtown Detroit and a board member for the Museum of Contemporary Art Detroit. She also serves as a Trustee for the Leukemia and Lymphoma Society, Michigan Chapter and is a former chairman of the national board of representatives for that organization.