Vice President and Executive Creative Director
George P. Johnson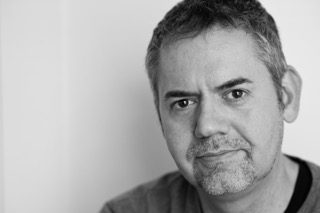 Paul Hemsworth is Vice President and Executive Creative Director at the world's leading experiential marketing agency, George P. Johnson (GPJ). He proudly leads the award-winning, interdisciplinary creative and design team at the company's global headquarters in Auburn Hills, Michigan.
Just over 100 years ago, George P. Johnson started his flag, banner and décor business in his hometown of Detroit, Michigan, kicking off the modern day event marketing industry in the process. Today the company has over 30 offices and over 1300 employees globally. GPJ clients are among the world's most well-known and well-respected brands across a range of business verticals. The agency creates live marketing experiences that attract, engage and thrill audiences, driving business results and building lasting consumer relationships.
Hemsworth received his undergraduate degree from the Center for Creative Studies in Detroit with a focus in Industrial Design. He joined GPJ in 1990 as a junior designer and quickly developed a broad range of strategic, creative and business skills, placing his career on a growth path that eventually landed him overseas where he opened GPJ's first European locations in Brussels, Belgium and Stuttgart, Germany. He returned from Europe in 2003 to help build and lead the Auburn Hills team through a period of significant growth.
Over his career Hemsworth has led creative development and design on countless successful projects, including high profile events, exhibits and brand experiences domestically and internationally. Today he continues to drive creative innovation at all levels while building a modern-day experiential creative team that delivers cutting edge solutions.
Hemsworth's work has been published in numerous national and international trade publications and has been recognized by the top awards programs of the experiential marketing and marketing industries. He has also been a guest speaker at conferences focused on event design and experiential marketing industry.
Please visit www.gpj.com or www.project.com for more information.