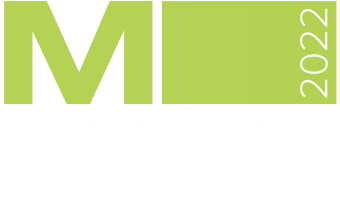 MICHIGAN DESIGN PRIZE 2022 CHALLENGE:
Design a product to inspire healthy exercise for K-12 students. This year's M-Prize challenge can be approached from any angle that encourages students in Michigan to be physically active. Products that could be designed (but are not limited to) include: outdoor playground equipment, indoor activities (rainy day recess or at home), personal exercise equipment, group fitness activities, or sports equipment (any school or non-school sports).
2022 Michigan Design Prize Awards Ceremony
Hosted by the College for Creative Studies

This awards ceremony will showcase the K-12 student finalists and their design collaborations with professionals and design students from CCS. Come celebrate the power of design in Michigan!


2022 MICHIGAN DESIGN PRIZE
Wednesday, June 8th 5:30pm – 9:00pm

The College for Creative Studies Alfred Taubman Center for Design Education
485 W Milwaukee Ave, Detroit, MI 48202 *Free parking in marked CCS lot off of Baltimore, between Woodward and Cass Ave.

5:30 – 6:00 PM Tour of CCS Design campus Take a 30 minute tour of the Taubman Center Campus at CCS with multiple floors covering transportation, product, entertainment, gaming, fashion, and graphic design departments. Student finalists, their parents, and educators are welcome to join.

6:00 – 8:00 PM Michigan Design Prize Awards Ceremony This will begin with an open gallery reception showcasing the finalists' collaboration with their CCS and professional design mentors. Strolling dinner and refreshments will be served. The ceremony will begin promptly at 6:30 and include presentations by the MDC board, and a special guest speaker. The student finalist 1st-3rd place awards will be revealed and each finalist will be able to come forward to receive their medal.

8:00 – 9:00 PM Educator Afterglow CCS and MDC are happy to invite educators and design professionals to enjoy evening refreshments and share inspired conversation on the impact of design and art in education.

The 2023 M-Prize challenge topic will also be announced!